Best Practices Partnership: Application
Best Practices Partnership Application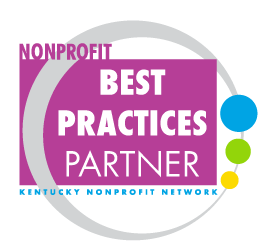 Instructions:
You can return and submit application materials to the Best Practices Partnership Application multiple times. However, you will not be able to save your submission and return later to complete it. We recommend reviewing the information on the Best Practices Partnership webpage, gathering needed documents and then returning to complete this form. Again, you may submit the form multiple times as you have items ready (for example, sharing logo, uploading a document now and following up later with additional materials).

Each time you return to submit materials online, be certain to include the organization name with each submission. It is not necessary to submit your organization's complete contact information each time you return to submit your application materials.
Remember, you can return to this form as often as you would like to submit the required materials as you gather them. Should you need assistance, emailus@kynonprofits.org.
---