**Call on Kentucky's Congressional Delegation!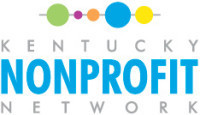 Join Us to Call On Kentucky's
Congressional Delegation to Act Now!
Deadline to sign on is extended to:
Monday, June 8 at 12pm.
---
Many bipartisan solutions to address immediate needs and stimulate the economy are languishing in Congress because of a "wait and see" approach. In addition to key provisions that would provide relief to nonprofits and the people we serve, there is also a need to provide relief to state and local governments who are facing tremendous revenue shortfalls. As we've seen in Lexington, and are certain to see in more communities soon, these revenue shortfalls will result in cuts to nonprofits. 44 Lexington organizations, including those not receiving city funds, are urging the city council to restore funding. This letter to Kentucky's Congressional Delegation shares this example of what's at stake and urges them to act now on the bipartisan solutions important to charitable nonprofits, as well as the critical need for state and local government funding so that we don't see Lexington's crisis play out in communities across Kentucky. Nonprofits and the people we serve simply cannot afford a partisan standoff.


Please sign on to this letter to urge Kentucky's Congressional delegation to act now!
(Click here to read the letter).
---
Oops. This form is no longer accepting responses
We're sorry but this form/survey is no longer accepting responses. If you have questions or believe this is an error, please contact us.